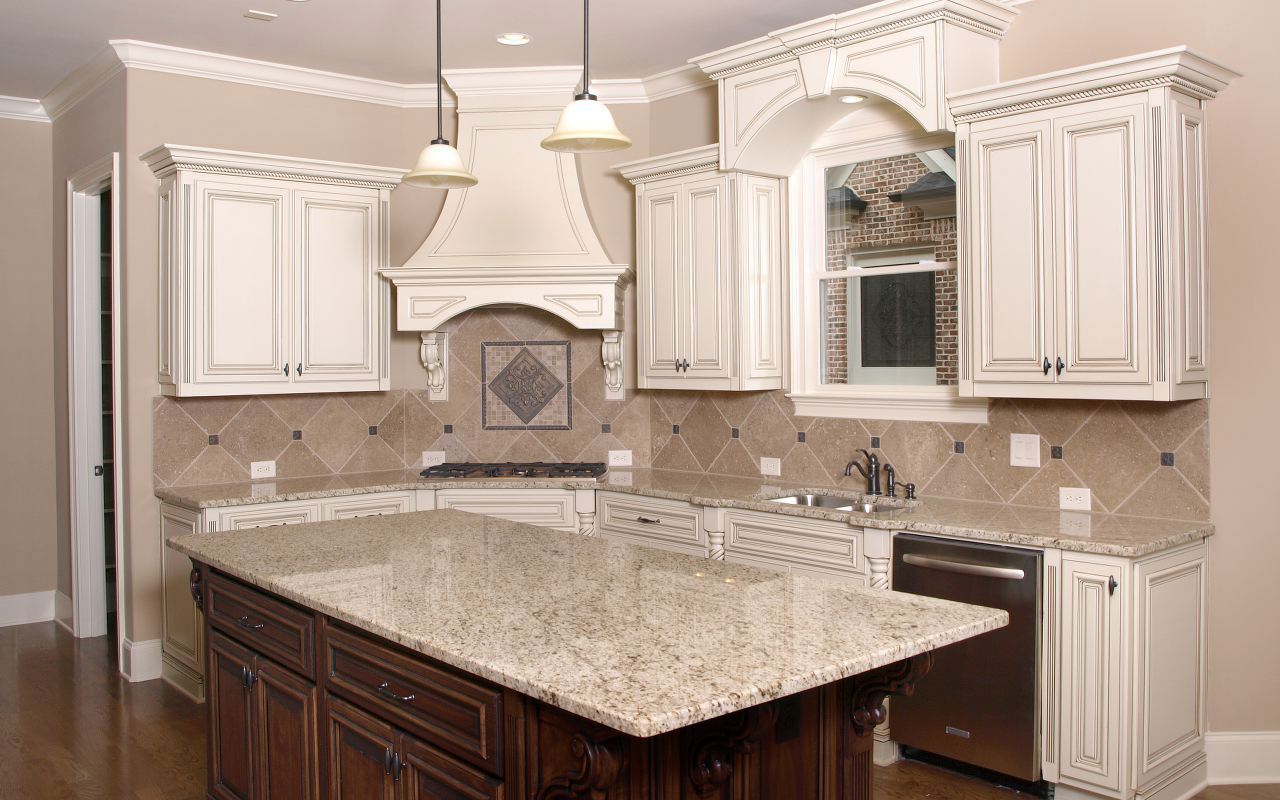 Countertops installation may seem easy, but only for professionals. We don't want to offend anyone, but each of the work surfaces in the kitchen requires a special approach.
What is needed is not just a theoretical knowledge of countertop materials and technological methods of working with it, but also the availability of a large number of special tools.
Nothing will replace the experienced professional who knows all about the product, its features, and behavior, reaction to possibly unfavorable conditions.
What is required before countertop installation after dismantling the previous one?
Firstly, check the condition of the kitchen floor cabinets.
Check to see how stable they are, don't loosen fastenings between them and walls.
After careful removal of remnants of old assembly glues, the master must check the smoothness of the surface. The complete calibration to the millimeter is one of the indispensable conditions for a long life on the countertop.
Techniques and features of the countertop installation depend on the chosen type
When it comes to the top of the chipboard, it's especially important to carefully seal the seams, ends, cuts. When working with acrylic stone, the main difficulty is the articulation of surface elements with complex configuration: internal stresses shouldn't be triggered. The appearance of the product depends largely on the subsequent polishing operations.
Granite countertops installation require very careful attitude: additional reinforcement is recommended in places where is the sink. To connect their individual elements into a single slab without visible seams is not only experience but art. Final polishing is carried out using special hydrophobic pastes to clog the natural pores of the stone.
Installation of the countertop in the kitchen – the price is important
We have already realized that installing a countertop in the kitchen is a matter that requires certain skills. But, in hands of a specialist, this procedure rarely takes more than one day.
A longer period of time may be demanded only by granite countertops working surface.
The cost of such work depends primarily on the type of countertop and the complexity of work. In addition, the price will be affected by the components included in the order (ends, sides, edges), the number of necessary cut-outs, the construction of household appliances.
In conclusion, we would like to remind you once again: the countertops installation is not such a simple matter as it might seem at first glance. Leave it to specialists who know how to do it. And, most importantly, they are responsible for their work.